A microcosm of five generations -- from Traditionalist to Generation Z -- had much to learn from
Dr. Michael Frost
, and each other, during the opening session of the
SNEAPPA Summer Meeting
at Miss Hall's School.
Touching upon some of the strengths (and, OK,
some
weaknesses, too!) generally defined by the characteristics of age associated within each category, Dr. Frost led the interactive session with insight for "a-ha" moments and
lots
of humor as we all acknowledged the stylistic labels of our respective generations. He shares his presentation,
The Future with Millennial Leadership
, to continue the understanding, respect, and contributions of individuals in leadership, and life, as culture shifts evolve.
In the second presentation,
Making Your Facility Condition Assessment a Living Document
, Philip Conte, AIA, NCARB, and Pam Babuca, ALEP, ASID, of Studio JAED Architects & Engineers shared the results of the FCA assessment conducted by Miss Hall's School. By defining and communicating the reasons, goals, timelines, processes + priorities, and deliverables for a campus assessment, institutions can begin to adopt a more preemptive approach to maintain and expand campus infrastructure to meet future needs.
We look forward to seeing you at our next SNEAPPA meeting -- mark your calendars for March 12, 2020 at the University of Massachusetts / Lowell in Lowell, MA. Additional details will be posted at
www.sneappa.org
as they become available.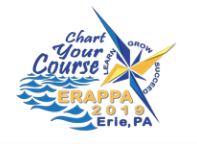 The annual ERAPPA conference is a premier educational event for facilities professionals in education where the bar is raised each year to make it even better. You will leave ERAPPA 2019 inspired and enlightened to grow professionally with a vast amount of new knowledge and some great new friends. You do not want to miss it!
SNEAPPA 2019 Fall Meeting
will be held on Tuesday,
November 19
, 2019 at
Brown University
in Providence, RI.
More details coming soon.